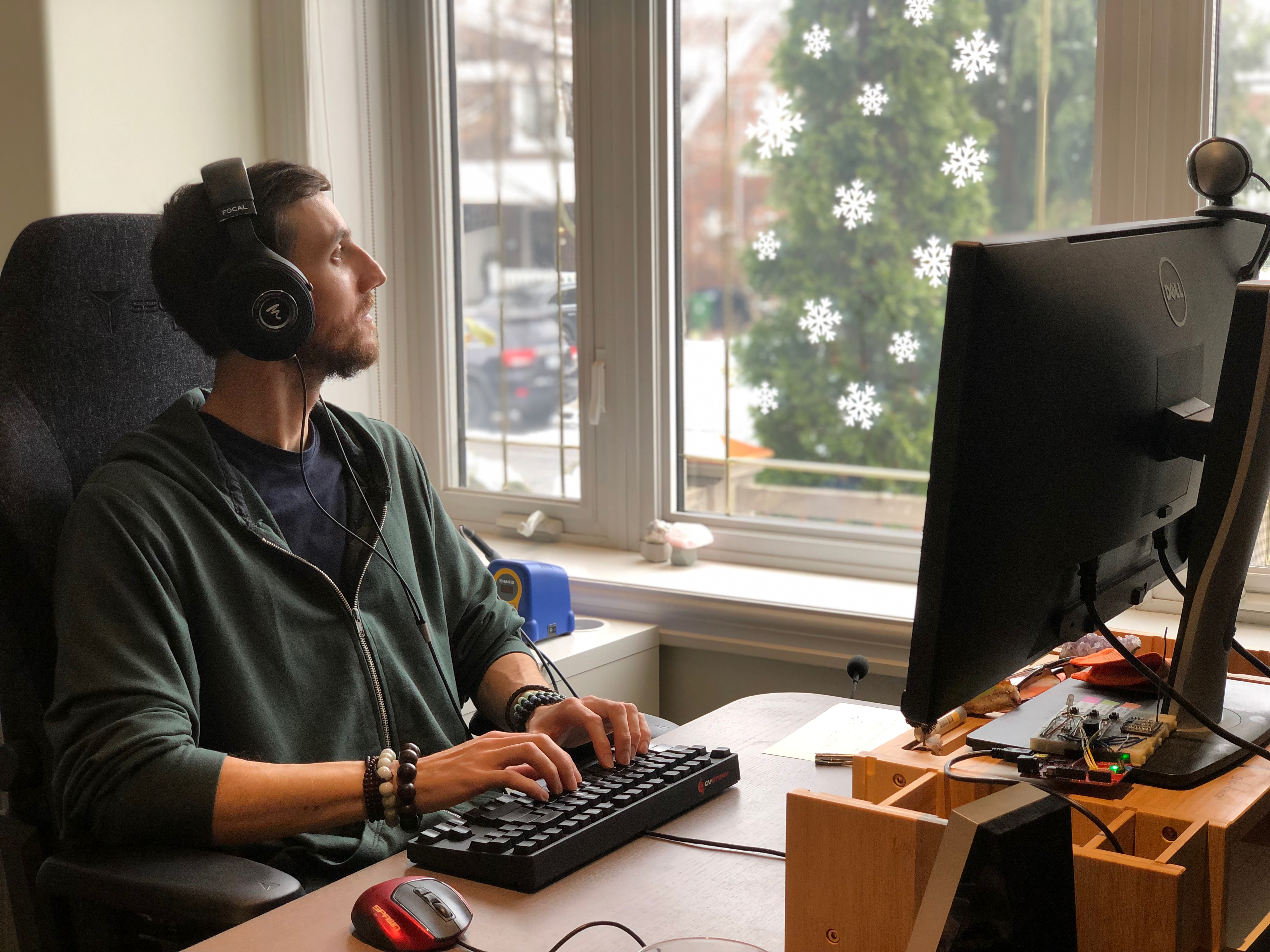 I'm a native Torontonian having lived in Canada my whole life and I've been passionate about programming for most of it.
I first discovered programming in my teens, picking up my father's lightly used books on Perl and C. With the books as guidance, I taught myself the basics of programming. The world of code and logic became a comforting place for my anxious mind. Through the support of online communities, I found as much fun in building things as breaking them. Software engineering quickly became my main interest and an obvious path for my future.
I followed the traditional path of studying computer science at the University of Toronto. Upon finding that university life was negatively impacting my mental health, I cut my studies short and co-founded a business with a focus on embedded systems. I lead the development of multiple hardware-based projects, developing and applying my expertise in firmware development, schematic design, PCB design, and prototyping.
For my next venture, I pursued my passion in education by pivoting the business into an educational makerspace for kids and adults. I had the pleasure of planning and conducting lessons on the topics of electronics, programming, robotics, 3D printing, and PCB soldering. I also had the opportunity to instruct the members of the Toronto District School Board on using Arduino electronics as a part of the STEM initiative.
After resigning from my company and doing more work in web development, I decided to resume a career with a focus on teaching. I worked as an instructor and mentor at Lighthouse Labs for the web development bootcamp, where I discovered that my preferred and most effective method of teaching is 1-on-1 mentoring. I like to connect with each student and take a quality-over-quantity approach to teaching, ensuring mastery through a tailored approach.
When I'm not teaching or programming, you can likely find me rock climbing, rollerblading, foraging, caring for my pets, or playing piano.
To learn more about my experience and qualifications, please see my LinkedIn.